Saints Row IV – Re-Elected
Free & Upgrades on PC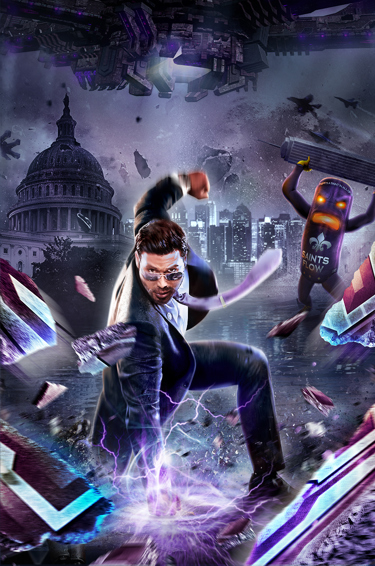 A delicious free upgrade for windows users!
We are pleased to announce that Saints Row IV: Re-Elected has smashed on to the Epic Games Store, plus it's free from December 8 for a whole week! And that's not all – it's now possible to crossplay in co-op with friends on Epic, Steam and GOG!
If you already own Saints Row IV, your game will automatically update to the Re-Elected version, which will replace all other versions on those stores, meaning if you own the Windows base version of the game, then you are getting all the DLC for free! All saves and achievements you already earned will also transfer over.
For those getting the upgrade, you will now have access to the following DLC packs:
Mission DLC
How the Saints Save Christmas
Outfit and Weapon DLC:
Child's Play Pack (PC only and sold for charity)
Element of Destruction Pack
Gamestop Weapon Contest Pack
Hey Ash Whatcha Playin? Pack
We are working on bringing this update to Linux users too – stay tuned on our community channels to hear the latest news on all things Saints Row!