Saints Row IV – Re-Elected
za darmo + rozszerzenia na PC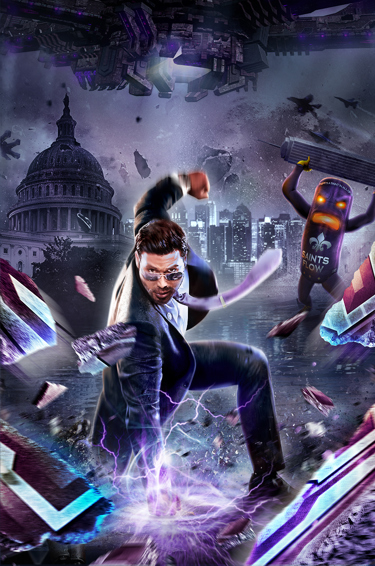 Cudne ulepszenie dla grających na Windows!
Mamy przyjemność ogłosić, że gra Saints Row IV: Re-Elected pojawiła się w sklepie Epic Games Store, a w dodatku będzie dostępna za darmo przez cały tydzień od 8 grudnia! To jeszcze nie wszystko! Można już grać w trybie crossplay w kooperacji na platformach Epic, Steam i GOG!
Jeśli masz już Saints Row IV, gra automatycznie zaktualizuje się do wersji Re-Elected. Wszystkie inne wersje w tych sklepach zostaną podmienione na nowszą, co oznacza, że jeśli masz podstawową wersję gry na Windows, otrzymasz wszystkie DLC za darmo! Utrzymane zostaną wszystkie Wasze zapisy stanu gry i osiągnięcia.
Ci z Was, którzy zaktualizują grę, otrzymają dostęp do następujących zestawów DLC:
Misje:
How the Saints Save Christmas
Stroje i broń:
Child's Play Pack (PC only and sold for charity)
Element of Destruction Pack
Gamestop Weapon Contest Pack
Hey Ash Whatcha Playin? Pack
Staramy się udostępnić tę aktualizację również użytkownikom systemów Linux – zaglądajcie na nasze kanały społecznościowe, gdzie znajdziecie najnowsze wiadomości na temat Saints Row!