Welcome To Santo Ileso
Volition lift the lid on their reboot of Saints Row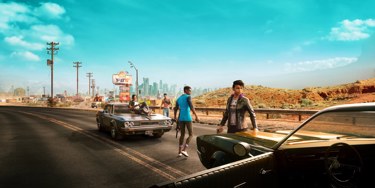 Looking for an introduction to Santo Ileso? Our brand new city packed with brand new Saints Row fun? Well you are in luck, Volition are here to tell you all about this brand new story, new cast of Saints and the biggest, richest and most ambitious playground ever in a Saints Row game. Introduced by Bryce Charles – voice actor who plays our default Boss. We are hyped for it, and so should you be.
What a time to be alive, you could have been born at any time throughout history – and you are alive at the same time as Saints Row exists.
Saints Row – taking over on your Xbox Series X|S, Xbox One, PlayStation 5, PlayStation 4 or PC on February 25 2022.