The Heist and The Hazardous
The first expansion is out Now!
Our first DLC Expansion, The Heist and The Hazardous is finally here!
The Heist and The Hazardous follows you, The Boss as you embark on a revenge heist against movie star Chris Hardy, an egotistical douchebag who thinks he can pay the Saints for their services in headshots. You just rolled snake eyes, Chris. The Saints are going to take everything you got, including your plush mansion.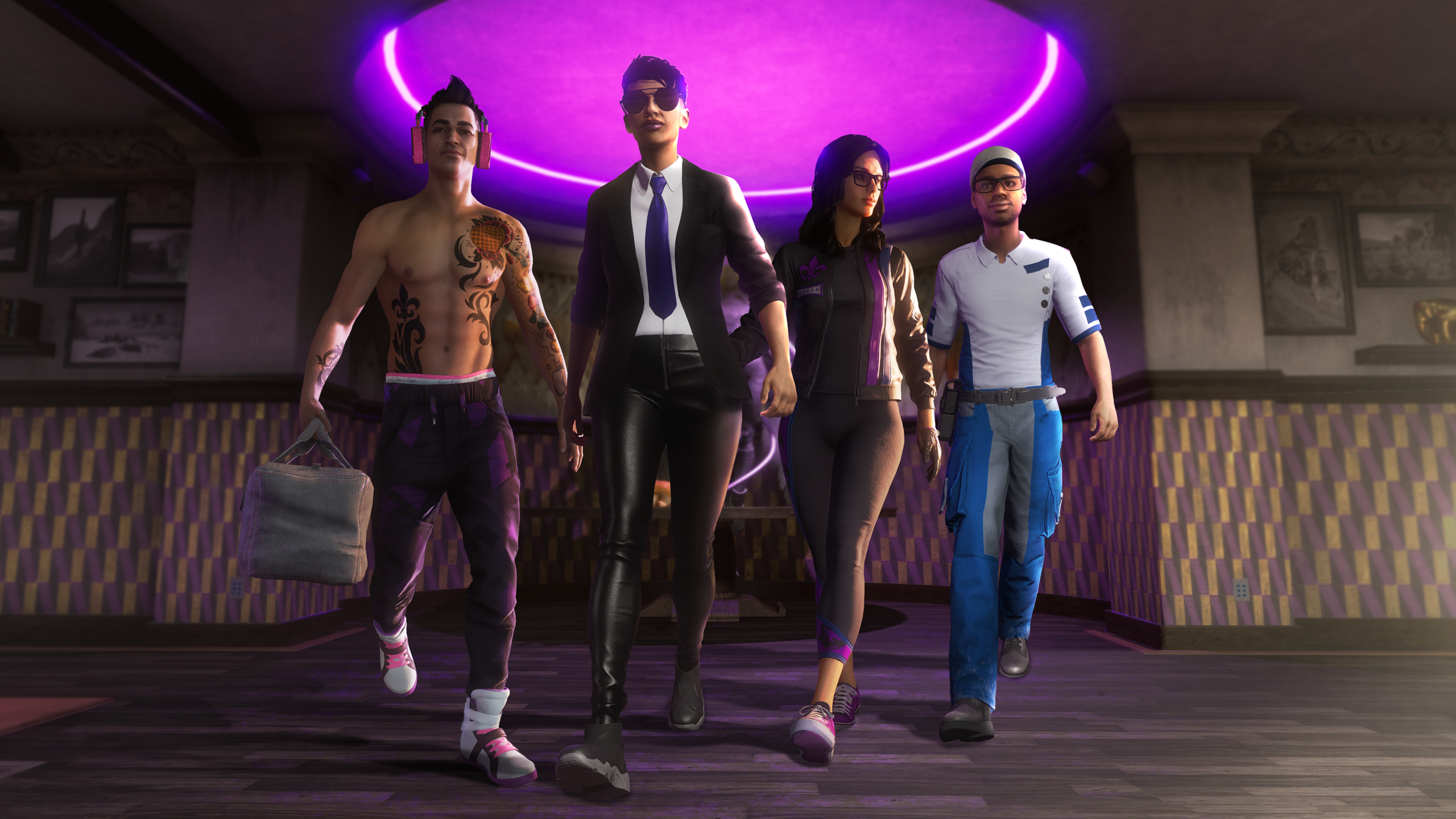 Set in the opulent district of Sunshine Springs, The Heist and the Hazardous expansion delivers brand new story missions for 1-2 players, and slick new cosmetics, rewards and tools of destruction to use across the main campaign. Try AR-powered Kaijuice Challenge – which tests the mettle of any budding wing suiter and begins in the beautiful surroundings of the resort – what a wonderful way to enjoy the scenery, gliding over the bright lights, landmarks, waterfall and surrounding mansions and will appear all over the city.
This pack includes:
• 3 new campaign missions • MDI-815A helicopter • Pain & Gain weapon • Kaijuice wingsuit events • Sunshine Springs Mini-HQ • 18 new outfits and cosmetics including heist outfits • 4 new wingsuit designs • 12 new emotes • 3 new vehicle decals • Drone HQ collectible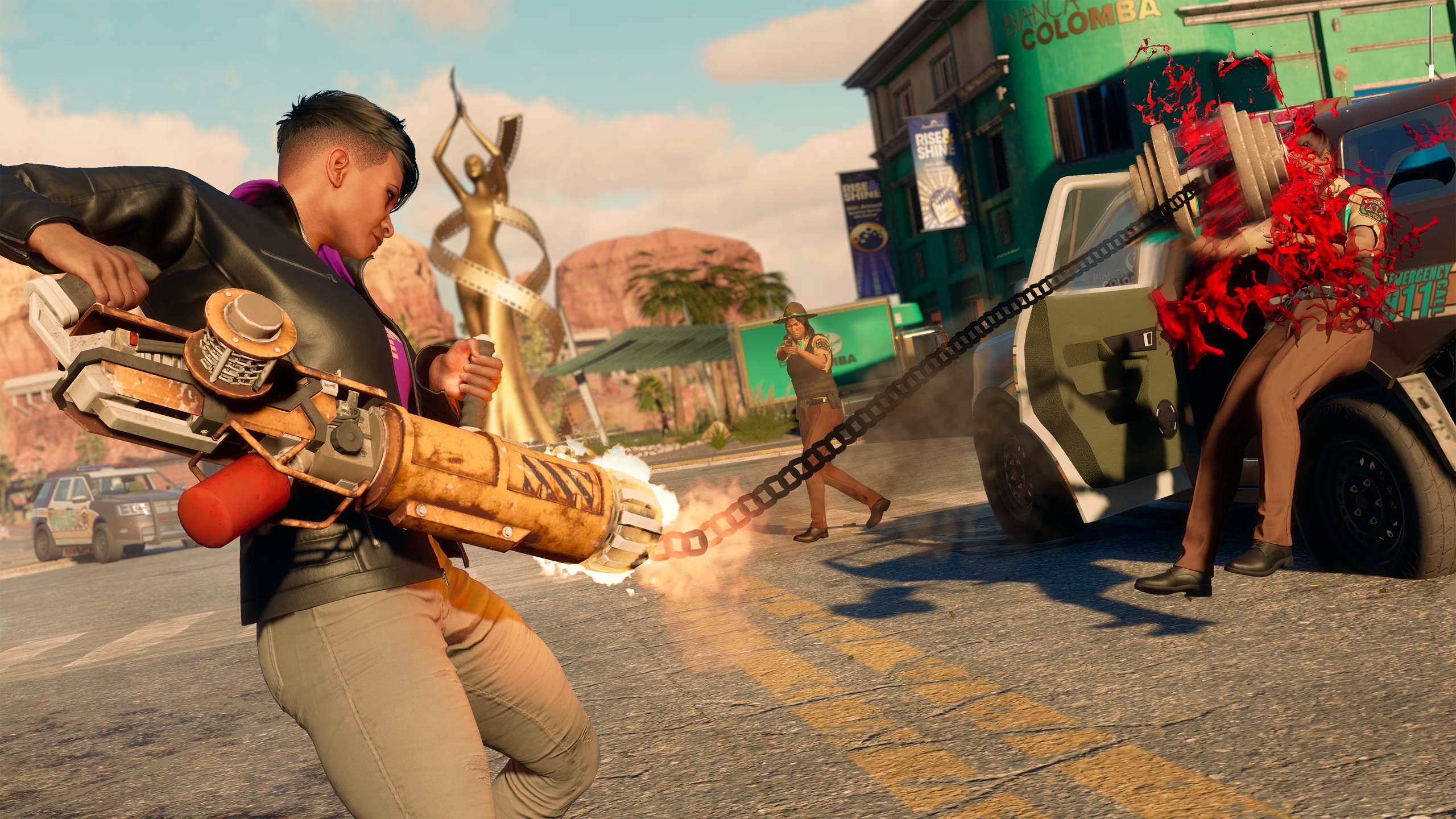 Download The Heist and The Hazardous from the Epic Games, Xbox or PlayStation store now, included in Expansion Pass.
Plus, Sunshine Springs is opening up to all players!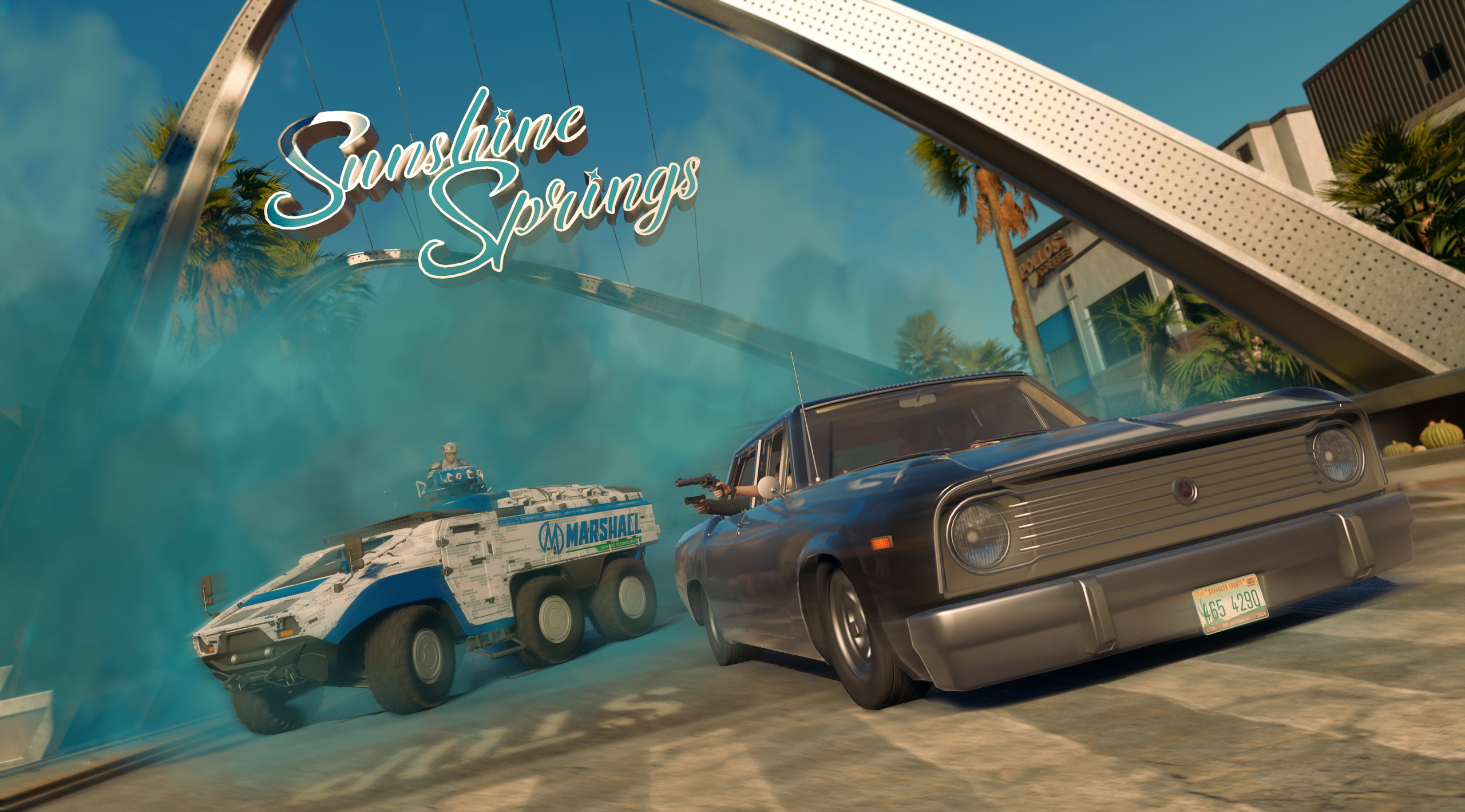 Sunshine Springs is a sprawling resort area, an oasis in the dry landscape of the Rojas Desert along Route 22 in the south-west of Santo Ileso. Over the years it has become a safe haven for the movie elite. With its iconic waterfall and various tourist attractions such as "The Moonrise Cinema" and the "Van der Zees Springs Museum", Sunshine Springs is the perfect place to stop if you want a taste of Tinseltown, or a relaxing getaway from the City at the Sunshine Springs Spa & Resort.
Sunshine Springs has a host of new activities, shops and diversions for you to enjoy, and the area itself is free to enter and play with for any Saint.
So why not take a trip, relax and enjoy!