Saints Row IV – Re-Elected
gratis e aggiornamenti su PC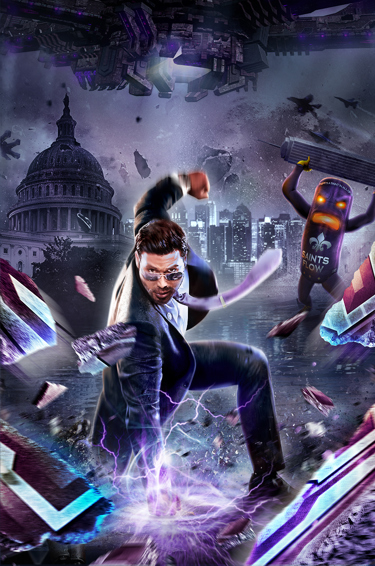 Un delizioso aggiornamento gratuito per gli utenti Windows!
Siamo lieti di annunciare che Saints Row IV: Re-Elected ha fatto irruzione nell'Epic Games Store, e che sarà gratuito dall'8 dicembre per un'intera settimana! E non è tutto: è ora possibile giocare "crossplay" con gli amici in modalità cooperativa tra le piattaforme Epic, Steam e GOG!
Se già possiedi Saints Row IV, il tuo gioco si aggiornerà automaticamente alla versione Re-Elected, che rimpiazzerà tutte le altre versioni su tali negozi, e questo significa che se possiedi la versione base per Windows potrai avere tutti i DLC gratuitamente! Tutti i tuoi salvataggi e i tuoi obiettivi, inoltre, verranno trasferiti.
Coloro che otterranno l'aggiornamento avranno accesso ai seguenti pacchetti di DLC:
DLC missione:
How the Saints Save Christmas
DLC armi e vestiti:
Child's Play Pack (PC only and sold for charity)
Element of Destruction Pack
Gamestop Weapon Contest Pack
Hey Ash Whatcha Playin? Pack
Stiamo lavorando per poter offrire questo aggiornamento anche agli utenti Linux. Visita i canali della nostra community per scoprire tutte le ultime notizie su Saints Row!