Saints Row IV – Re-Elected
gratuit et mises à niveau sur PC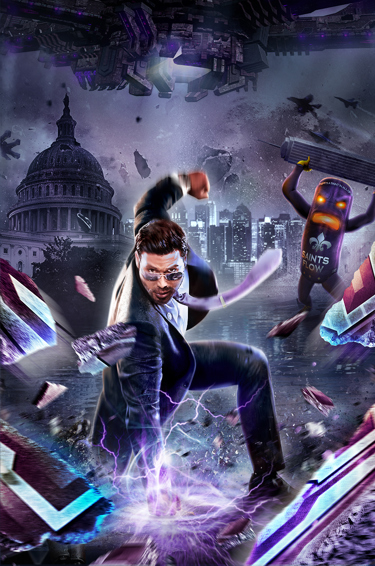 Une mise à niveau délicieusement gratuite pour les utilisateurs Windows !
Nous sommes heureux d'annoncer que Saints Row IV: Re-Elected a pris d'assaut l'Epic Games Store ! Et cerise sur le gâteau, le jeu est gratuit pendant une semaine entière à partir du 8 décembre ! Et ce n'est pas tout ! Il est désormais possible de jouer en crossplay coopératif avec des amis sur Epic, Steam et GOG !
Si vous possédez déjà Saints Row IV, votre jeu passera automatiquement à la version Re-Elected, laquelle remplacera toutes les autres moutures sur ces stores. En d'autres termes, si vous possédez la version de base Windows du jeu, vous aurez droit gratuitement à tous les DLC ! Vos sauvegardes et tous les succès que vous avez déjà gagnés seront transférés.
Pour toute personne récupérant la mise à niveau, vous aurez désormais accès aux packs DLC suivants :
DLC de missions :
How the Saints Save Christmas
DLC d'armes et de tenues :
Child's Play Pack (PC only and sold for charity)
Element of Destruction Pack
Gamestop Weapon Contest Pack
Hey Ash Whatcha Playin? Pack
Nous mettons tout en œuvre pour que les utilisateurs Linux puissent également profiter de cette mise à jour ! Rendez-vous sur nos chaînes communautaires, et restez à l'affût des dernières actus de Saints Row !