Mejoras gratis de Saints Row IV – Re-Elected para PC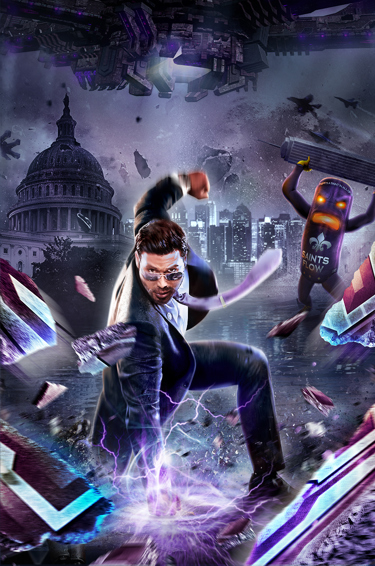 ¡Una mejora gratuita sensacional para usuarios de Windows!
Nos complace anunciar que Saints Row IV: Re-Elected ha aterrizado en la Epic Games Store, ¡y además es gratis a partir del 8 de diciembre durante una semana entera! Pero eso no es todo: ¡ahora es posible jugar en modo cooperativo en crossplay con amigos en Epic, Steam y GOG!
Si ya tienes el juego Saints Row IV, se actualizará automáticamente a la versión Re-Elected, que sustituirá a las demás versiones en esas tiendas, ¡de modo que si posees la versión básica del juego para Windows, recibirás todo el contenido descargable gratis! También conservarás todas las partidas guardadas y logros que ya tienes.
Quienes adquieran la actualización tendrán acceso a estos DLC:
DLC de misión:
How the Saints Save Christmas
DLC de misión:
Child's Play Pack (PC only and sold for charity)
Element of Destruction Pack
Gamestop Weapon Contest Pack
Hey Ash Whatcha Playin? Pack
Estamos trabajando para llevar también esta actualización a los usuarios de Linux; ¡visitad a menudo los canales de la comunidad para conocer las noticias más recientes sobe todo lo relacionado con Saints Row!