Saints Row IV – Re-Elected
Kostenlos & Upgrades für PC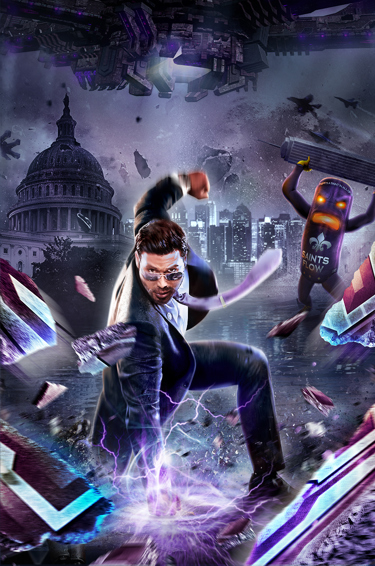 Ein wunderbares Upgrade für Windows-Benutzer, kostenlos!
Wir freuen uns, bekanntgeben zu können, dass Saints Row IV: Re-Elected im Epic Games Store erschienen ist und ab dem 8. Dezember eine ganze Woche lang kostenlos gespielt werden kann! Und das ist noch nicht alles – es ist jetzt möglich, mit Freunden auf Epic, Steam und GOG im Koop zu spielen!
Wenn du Saints Row IV bereits besitzt, wird dein Spiel automatisch auf die Re-Elected-Version aktualisiert, die alle anderen Versionen in den Stores ersetzt. Das heißt, wenn du die Windows-Basisversion des Spiels besitzt, bekommst du den gesamten DLC kostenlos! Alle Spielstände und Erfolge, die du bereits erzielt hast, werden ebenfalls übertragen.
Diejenigen, die das Upgrade erhalten, haben jetzt Zugang zu den folgenden DLC-Packs:
Auftrag-DLC:
How the Saints Save Christmas
Outfit- und Waffen-DLC:
Child's Play Pack (PC only and sold for charity)
Element of Destruction Pack
Gamestop Weapon Contest Pack
Hey Ash Whatcha Playin? Pack
Wir arbeiten daran, dieses Update auch für Linux-Benutzer bereitzustellen. Bleib auf unseren Community-Kanälen dran, um die neuesten Nachrichten rund um Saints Row zu erfahren!